Specializing in forensic meteorology and atmospheric science instruction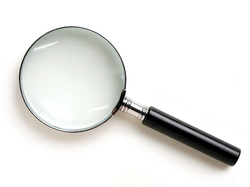 This website is a consultant component for Dr. Pat Fitzpatrick's activities in forensic meteorology and expert witness testimony for legal matters. What started out as a few reports to assist Hurricane Katrina victims evolved into a surprising need for professional articles regarding storm surge, wind, and precipitation information. Since 2005, we have provided expert witness assistance for Hurricanes Katrina, Rita, Gustav, Ivan, and Ike as well as other miscellaneous meteorology matters. Since Dr. Fitzpatrick is also active in weather research and geoscience product development, he decided to dedicate this website to forensic meteorology to clarify this activity. Research credentials are available on
drfitz.net
.
Dr. Fitzpatrick has also provided classroom instruction at Texas A&M as a graduate student (1988-1992), and Jackson State University (1996-2001) as a faculty member. As Louis L'Amour wrote, "Knowledge is like money; to be of value it must circulate, and in circulating it can increase in quantity and, hopefully, in value." In particular, meteorology classes have splintered into mathematical drudgery, and the human analysis component has wavered. Many "meteorologists" can't even read a weather map anymore. Weather forecasting has de-evolved into simply passing on weather model solutions. This situation was coined as "
meteorological cancer
" in 1977, but seems to have reached
Stage 4
. As a result, Fitzpatrick has resumed teaching online classes at JSU starting Fall 2016. A section of this website is dedicated to that endeavor.
---